---
March 26, 2014 — Chicago, IL — URAC, a Washington, DC-based healthcare accrediting organization that establishes quality standards for the healthcare industry, grants the full Workers' Compensation Utilization Management Accreditation to Rising Medical Solutions (Rising) through 2017. Rising is one of just 41 companies with this accreditation in the country today.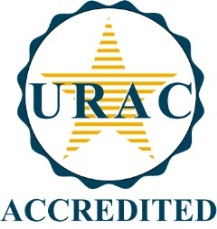 "URAC's reaccreditation demonstrates Rising's ongoing commitment to provide optimal outcomes for customers and patients," says Anne Kirby, Chief Compliance Officer and Vice President of Care Management at Rising. "URAC is the preeminent accreditation organization in the industry and we are proud that Rising shares their vision for quality healthcare delivery."
Rising's national Workers' Compensation Utilization Review program combines the medical expertise of physicians and nurses with advanced analytics to deliver appropriate, evidence-based care for patients and greater efficiencies for providers and payers.
"Rising Medical Solutions should be commended for meeting strict quality standards," said URAC President and CEO Kylanne Green. "It is critically important for healthcare organizations to make a commitment to quality and accountability. The URAC accreditation is a demonstration of that commitment."
URAC's Workers' Compensation Utilization Management Accreditation standards address the unique characteristics of workers' compensation utilization management and ensure quality oversight for this area of managed care. The standards are very similar to those in the URAC Health Utilization Management Accreditation but contain modifications that reflect the distinctive aspects of the workers' compensation environment and injured workers. Several states and the District of Columbia recognize URAC's accreditation program in their workers' compensation regulations.
About URAC
URAC is a leader in the accreditation of health and managed care organizations. Founded in 1990, URAC currently offers more than 30 accreditation programs across the continuum of healthcare services. For more information, visit www.urac.org.
About Rising Medical Solutions
Rising Medical Solutions is a national medical-financial solutions firm that provides medical care management and medical cost containment services to the workers' compensation, auto, liability and group health markets.