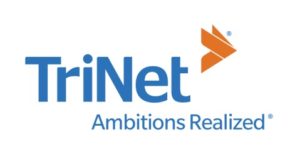 TriNet SOI MPN believes in the benefits of a California Medical Provider Network (MPN) for providing medical treatment to their injured workers.  The providers chosen to participate in this DWC-certified program have been contracted because of their proven abilities to treat work-related injuries and to assure our injured workers can return to work in a safe and appropriate manner.
Medical Access Assistant / MPN Contact:
Our Medical Access Assistant and MPN Contact are available Monday through Saturday from 7:00 am until 8:00 pm Pacific Time, excluding Sundays and holidays.  The Medical Access Assistant is available to assist with finding MPN providers, setting up appointments, and to provide callers with a directory of participating providers if needed.  The MPN Contact can provide answers to questions about the MPN and can provide assistance with filing a complaint.  To reach the Medical Access Assistant or MPN Contact:
Toll Free Number: 866-965-1595 ext. 76543
Email Address: erodriguez@ccmsi.com
Fax Number: 217-477-6753
To learn more about the TriNet SOI MPN:  Download our MPN Booklet which includes information in both English and Spanish, the Employee Notification information, as well as information about the other services provided by this MPN.
To access the MPN Provider List directly, go to:  https://www.viiad.com/anthemcompass/KBCCMSIH000/app/home.asp

Disclaimer:  The information on this webpage is applicable for the TriNet SOI MPN.  It is intended to be used for accessing information by Injured Workers and their representatives whose claim has been accepted and TriNet has agreed that the injury or illness is covered by workers' compensation.  Access to this webpage and use of these providers does not constitute approval of benefits.